Who am I?
Personal Details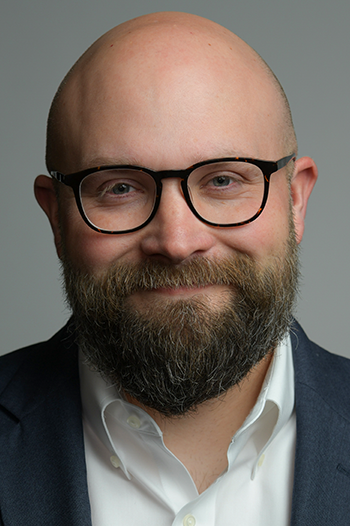 Professional Profile
Supply Chain Management Professional with broad experience within America's unconventional energy industry. Having worked in Supply Chain for two Fortune 500 companies (Chesapeake & Pioneer), JP has quickly gained strong, comprehensive knowledge and a high level of experience that sets him apart from others in his field.

Proven leadership and ability to deliver results under pressure in a fast-paced environment. Detailed understanding of manufacturing processes, distribution, and supply chain networks. Specialized oilfield knowledge of production and surface equipment; pipe, valves, and fittings (PVF); oil country tubular goods (OCTG); polyethylene; and line pipe. Direct working experience in the Rockies, Marcellus, Barnett, Mid-Continent, Permian, and Eagle Ford Shale Plays.
Areas of Working Experience & Management: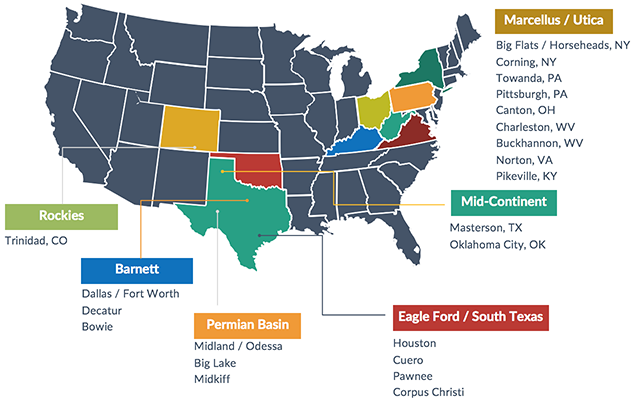 Click a category below to learn
What I Do Everyday
| | |
| --- | --- |
| Strategic Planning & Sourcing | Forecasting & Procurement |
| Inventory Fulfillment & Management | Logistics & Carrier Management |
| Information Technology Management | Finance Management |
| Investment Recovery | Leadership, Management Skills, & Support |
• Analyze Market Trends & Industry Dynamics
• Monitor Commodity Spot Market Pricing & Availability
• Supplier Stratification, Selection, & Performance Management
• Initiate Request for Information (RFIs), Request for Quotations (RFQs), & Scope of Work
• Analyze Bid Results through a detailed Decision Matrix
• Product Quality & Safety Assessments
• Contract Drafting, Editing/Revision, Negotiation, & Administration
• Foster Teamwork & Communication with the Legal Team throughout the Contract Process
• Price Negotiation and/or Pricing Formula Implementation
• Establish and maintain a wide supplier network of goods and services
• Review & optimize company-owned inventory prior to external sourcing

• Analyze Demand Data and Identify Demand Patterns (i.e., Demand Classification)
• Create a Demand Stability/Variability Index (e.g., Coefficient of Variation calculations)
• Determine and Implement a Proactive Forecasting Framework with Analytical & Quantitative Methodologies
• Establish Mathematical Forecasting Models (Moving & Weighted Moving Avgs., Exponential Smoothing, Regression Models, etc.)
• Forecast Accuracy/Error Analysis & Continual Improvement (e.g., Mean Absolute Deviation [MAD] & Std. Error of Forecast [SF] metrics)
• Design a Collaborative Forecasting Process to include Human Input & Expertise
• Lead monthly forecasting meetings with Manufacturers, Distributors, Supply Chain, and Engineering
• Foster open communication with all parties to avoid the Bullwhip Effect or Bottlenecks in the Supply Chain
• Determine Safety Stock Levels & Reorder Points (ROPs)
• Maintain & Ensure Continuity of Supply (COS)
• Determine appropriate Order Quantities
• Ability to Mitigate Supply Imbalances (Excesses/Shortages)
• Secure Signed/Approved Purchase Requisitions (PRs) from Requesting Parties (e.g., Engineering)
• Create and Approve Purchase Orders (POs)

• Yard / Warehouse Management
• Inventory Cost Measurements: FIFO, LIFO, and Weighted Average
• Product Receiving & Put-Away (Material Receipts)
• Spot Checks, Cycle Counting, & Quarterly/Annual Physical Counts
• Establish Identification Techniques (Bar Codes, Color Codes, Bin Numbers, etc.)
• Create Standard Operating Procedures (SOPs) for Safety and Storage Protocols
• Monitor and Track Inventory Movements (Material Transfers)
• Inventory Reconciliation & Discrepancy Research (Variance Control)
• Lead Safety Meetings prior to personnel being in yard/warehouse locations

• Select 3PLs/Carriers and manage their overall performance
• Assess Rates, Geographical Coverage, Financial Condition, Insurance, Safety Records, & DOT Compliance Scores
• Monitor KPIs of On-Time Delivery, Total Cost (Overtime, Weekend Charges, etc.), & Loss/Damages
• Loading & Routing Optimization
• Ensure Order Fulfillment to Final Destination

• System Integration / ERP Implementation
• Familiar with the benefits & capabilities of Enterprise Resource Planning (ERP) systems
• Data/Records Management
• Real-Time Inventory Management & Analysis
• Experience with mathematical and statistical optimization programs (e.g., IBM SPSS Analytics)
• Utilize ERP Reporting Metrics daily to analyze & enhance the Supply Chain (e.g, On-Hand Reports, Activity Detail Logs, etc.)
• Implement & Utilize Web and Mobile/Cloud Based Applications where applicable

• Work closely with Finance & Accounting to ensure SOX compliance
• Data retention and backup presentation for routine Financial Audits
• Provide detailed analytics for weekly, monthly, and quarterly financial reporting
• Identify Current / Non-Current Inventory for quarterly reporting
• Recommend Impaired Value Prices for all obsolete inventory on a quarterly basis
• Sunk & Opportunity Cost Analysis
• Business Travel & Expense Management
• Analyze, Process, and Approve all Vendor Invoices
• Daily log-in and monitoring of the Procure-to-Pay Electronic Invoicing System (e.g., ADP/OpenInvoice)
• Verify all field tickets, back-up documentation, and Purchase Orders properly match Vendor Invoices
• Recognize & Monitor Pricing Terms to ensure Early Pay Discounts are realized (e.g., 2% Net 10)
• Work to reduce inventory levels to minimize County Ad Valorem and City Sales Taxes

• Work with Engineering to find innovative ways to utilize excess material (aka, "Apollo 13" projects)
• Monitor Used Market Demand & Scrap Pricing
• Facilitate the Sales with Brokers and/or Auction Houses to Liquidate Non-Current Material
• Establish Sales Order Acknowledgement, Terms & Conditions, & Bill of Sale
• Inspection and/or Disposal of Used/Damaged Material (Material Disposals)

• Customer First: Always available 24/7/365
• Accustomed to a high level of visibility and direct interaction with Executive Management
• Ability to Develop & Explain Recommendations to Upper and Executive Level Management
• Continual Supply Chain Risk Mitigation
• Ability to manage constraints in the Supply Chain
• Experienced to quickly assess situations and solve emerging problems
• Ability to work with a team and/or individually
• Oversee & Manage Daily Staff Operations
• Lead Weekly Team Meetings
• Ensure Compliance with Supply Chain Policy
• Departmental Scheduling & Budget Analysis
• Set Clear Assignments & Attainable Goals
• Foster a Collaborative Environment of Respect, Accountability, Communication, and Teamwork
• Encourage an Open-Door Policy to Listen to Comments, Feedback, Suggestions, or Give Support
• Performance Management: Routine Coaching & Scheduled Employee Reviews
• Honest and Sincere Appreciation
• Acknowledge and Reward Improvement
• Belief in "Quick to praise, slow to admonish; Praise in public, admonish in private."
• Promote Education, Cross-Training, & Functional Career Path Development
• Human Resources: Timesheet Approval, Interviews/Hiring, Training, etc.
• Lead Quarterly KPI Meetings with Supply Chain & Suppliers
• Maintain a positive, working relationship throughout the entire Supply Chain
• Ability to build strong relationships between Engineering, Finance/Accounting, Legal, other internal business units
• Positive Attitude: Enjoy what you do and appreciate the opportunity to work with those around you!
My Professional Background
Work Experience
2013 October

-

Present
Pioneer Natural Resources
Irving, TX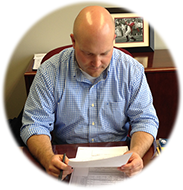 Supply Chain Category Manager - Tubulars
Responsible for the entire supply chain (procurement, logistics, inventory) of all Oil Country Tubular Goods (OCTG), Line, and Polyethylene Pipe for Pioneer Natural Resources and EFS Midstream (Responsibility: $350+ Million / Year)
Direct Reports: 4
Indirect Reports: 3
Areas of Management: Permian, Eagle Ford, Barnett, Rockies, Mid-Continent
2010 December

-

2013 October
Pioneer Natural Resources
2012 - 2013 Tubular Category Lead
2010 - 2012 Barnett Coordinator &
Line Pipe Coordinator
Irving, TX
Lead Buyer - Procurement & Logistics
Tubular Category Lead
Responsible for the procurement and logistics of all Oil Country Tubular Goods (OCTG), Line, and Poly Pipe for Pioneer Natural Resources and EFS Midstream ($300+ Million / Year)
Areas of Management: Permian, Eagle Ford, Barnett
Barnett Shale Procurement & Logistics Coordinator
Responsible for the procurement and logistics of Oil Country Tubular Goods (OCTG), Surface Equipment, and Polyethylene Pipe for Pioneer's Barnett Shale Asset Team
Areas of Management: Barnett
Peak Number of Rigs: 3
Line Pipe / Midstream Coordinator
Midstream procurement and logistics (Equipment, PVF, Poly and Line Pipe) for Pioneer Natural Resources, Pioneer's Worldwide Facilities Group, and Eagle Ford Shale (EFS) Midstream

2007 September

-

2010 December
Chesapeake Energy Corp.
Oklahoma City, OK
Purchasing & Materials Coordinator
Responsible for the procurement and logistics of Oil Country Tubular Goods (OCTG) for Chesapeake's Northern District / Marcellus Shale. Assisted with Line Pipe procurement and logistics for Chesapeake Operating, Inc.
Areas of Management: Marcellus
Peak Number of Rigs with Direct Responsibility: 30
2006 March

-

2007 September
Chesapeake Energy Corp.
Oklahoma City, OK
Purchasing Analyst
Request and analyze vendor pricing, contracts and quotes; Create charts and graphs of OCTG trends for upper management; Analyze daily diesel prices for drilling rigs; Fill-in for and assist Purchasing & Material Coordinators during their absence (OCTG, Line Pipe, Artificial Lift and Equipment); Assisted in Line Pipe procurement and logistics for Chesapeake Operating and CEMI; Structural pipe sales to third party customers and auction; AFE Variances and Well Reconciliation.
2005 May

-

2006 March
International
Pipe & Supply
Oklahoma City, OK
Marketing & Sales
Inbound and outbound tubular sales; Pipe yard inventory; Inspect, measure and sell new and used Oil Country Tubular Goods (OCTG), Line Pipe, and Structural Pipe.
2015 August

-

2017 May

Texas A&M University
College of Engineering
Engineering Technology & Industrial Distribution Department
College Station, Texas
Candidate: Master of Industrial Distribution (MID)
The Master of Industrial Distribution program focuses on Supply Chain Management, Logistics, and Profitability of distributors and manufacturers (suppliers) in the industrial channels.
Relevant Coursework:
Current Issues in Industrial Distribution
Strategic Relationships for Industrial Distributors
Industrial Distributor Information & Technology Management [IT & ERP Systems]
Industrial Distributor Networks [Supply Chain Optimization]
Quality Concepts in Industrial Distribution [Quality Control]
Industrial Distribution Processes I
Global Distribution / International Business
Distribution Profitability Analysis [Finance & Accounting]
Industrial Distribution Processes II [Capstone Project]
2000 August

-

2004 December

University of Oklahoma
College of Business
Division of Marketing &
Supply Chain Management
Norman, Oklahoma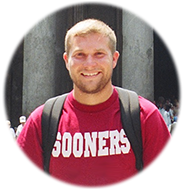 Bachelor of Business Administration (BBA) - Marketing
The Bachelor of Business Administration degree in Marketing is the study of consumer needs and desires for products and services. It is also the study of the various strategies used to motivate people to buy products and services.
Relevant Coursework:
| | | |
| --- | --- | --- |
| Logistics Management | Marketing Management | Electronic Marketing |
| Marketing Channels | Production/Operations Management | International Marketing |
| Business Strategy & Policy | Principles of Marketing | Management Information Systems Databases |
| Purchase/Buyer Behavior | Principles of Management | Management Information Systems Programming |
| Macro-Economics | Micro-Economics | Financial Accounting |
| Statistics | Managerial Accounting | Business Legal Environments |
2002

University of Valencia
Valencia, Spain
www.uv.es
Study Abroad: Spanish Language & Morphology
Full-immersion study of Spanish language and culture. An emphasis of study on the origins (morphology) of the Spanish language; evolving from a regional dialect of Common Latin in Iberia after the collapse of the Western Roman Empire in the fifth century to its modern, Castilian form.
Continuing Education & Training
Mill Tours

OCTG, Line, & Poly

IPSCO / Koppel Tour – Baytown, TX
U.S. Steel Texas Operations Tour – Lone Star, TX
V&M Star-Houston Facility Tour – Houston, TX
Tenaris Hydril McCarty Tour - Houston, TX
U.S. Steel Seminar & Mill Tour – Fairfield, AL
WL Plastics Polyethylene Pipe Plant Tour – Bowie, TX
Tenaris Tamsa Mill Tour - Veracruz, Mexico
V&M Star-Ohio Mill Tour – Youngstown, OH
Tenaris Bay City Mill - Bay City, TX

Yards & Logistics

Facility Tours

| | | |
| --- | --- | --- |
| Ft Worth Pipe - Big Spring & Cresson, TX; DuBois & Sayre, PA | Ryder Transportation 3PL Meeting & Tour - Fort Worth, TX | Washita Valley - OKC, OK; Carmichaels & Towanda, PA |
| Frontier Tubular Solutions - Edmond, OK | Sooner Pipe - Crosby, Godley, & Midland, TX; Montoursville, PA | W&W Energy Services [Yard & Trucking] - Odessa, TX |

Pipe Coating, Inspection, and Threading

Facility Tours

| | | |
| --- | --- | --- |
| K&B Machine Threading Tour – Houston, TX | Tex-Isle FBE/ARO Coating Facility Tour - George West, TX | Washita Valley - OKC, OK; Carmichaels & Towanda, PA |
| Inspection Oilfield Services (IOS) Tour - Midland, TX | Tuboscope Facilities - Edmond, OK; Godley, Houston, and Odessa, TX | Womble Company FBE/ARO Coating Plant Tour - Houston, TX |

Workshops and Trade Expos

Expanding Knowledge

| | | |
| --- | --- | --- |
| DUG Permian Basin Conference - Fort Worth, TX | New Leadership Foundations Workshop - Irving, TX | |
| Pioneer Natural Resources Drilling & Completions Workshop - Irving, TX | Offshore Technology Conference (OTC) - Houston, TX | |

Wellhead, Surface, and Artifical Lift

Facility Tours

| | | |
| --- | --- | --- |
| Cameron Wellhead & Gate Valve Training – OKC, OK | FMC Wellhead School & Facility Tour – Corpus Christi, TX | |
| Cimarron Energy Equipment Tour – Norman, OK | Lufkin Industries Pumping Unit Facility Tour – Lufkin, TX | |

What I'm best at

Skills & Knowledge

Oilfield Supply Chain Management

OCTG: Casing & Tubing

95%

Surface Equipment & PVF

60%

Recognitions

LinkedIn Peer Approval

1000+ Industry Connections
Over 600 Endorsements from Industry Peers
Top 10% Rank Among Connections

Univ. of Okla. Dean's Honor Roll

2000-2001
Fall 2004

Univ. of Okla. Leadership Program

JC Penney Leadership Program
Price College of Business
Fall 2003 & Spring 2004

Texas A&M: 4.0 GPA

Fall 2015
Spring & Fall 2016

Technical Knowledge

SAP Ariba
Oracle
IBM SPSS Statistics Software
Peloton WellView / SiteView
INFOR: Inventory Software
Cendec Inventory Software
ADP / DO2 / OpenInvoice Software
ISNetworld

SQL Databases
Programming: HTML, C++, Xcode
Microsoft Access
Macromedia Flash
Adobe Photoshop
Blackberry, Android, & iPhone
iSeries / CICS / AS400
Online Auction Platforms

Permian OCTG Inventory Count

Midland, Texas

Permian Rig Visit

Midland County, Texas

Tenaris Mill Tour

Veracruz, Mexico

Guest Speaker

University of North Texas

Dept. of Marketing & Logistics

Great Wall of China

Texas A&M Global SCM Trip

October 2016

Guest Speaker & Panelist

Supply Chain Cost Control Conference

Houston, Texas (2015)

Get in touch

Everything begins with a hello! Let's get to know each other.

My Contact Info

Dallas, Texas, USA
1-405-637-6895